Overview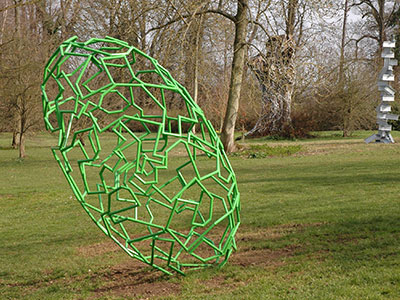 The quality and durability of powder coating make it one of the most used techniques in the finishing industry.
At Conqueror Industries, we combine our expertise and experience of providing powder coating services with advanced tools and techniques to offer you perfectly matched colours, clear finishes and robust protection against corrosion, chipping, scratching and fading.
We can handle materials up to 8 metres in length and 1.5 tonnes in weight and offer collection and delivery to your premises.
Stainless steel sculptures fabricated by Julian Wild.